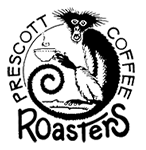 Prescott Coffee Roasters : Supplier of Quality Coffee Beans
As you may know, Prescott Coffee Roasters has closed the doors to our retail coffee shop. We appreciate, and will miss, all of our loyal customers as well as the occasional visitor who simply wanted a great cup of coffee.
We might not be retail anymore but that doesn't mean we are going away.
Prescott Coffee Roasters is still your source for high quality, fresh roasted beans!
In an effort to concentrate on 'the bean' we have closed our retail store and now wholesale only. This means you can find our coffee in town at locally owned cafes, bakeries & restaurants. You don't have to look hard to find us!
We supply our high quality, great tasting coffee to retail cafes, coffee shops, and stores in Prescott, Prescott Valley, and all over Northern Arizona.
Our coffee will be distributed solely through Corvis Distributing to the local shops, allowing me to concentrate on roasting and allowing Corvis to concentrate on taking orders, supplying cafes and maintaining equipment!
Corvis can be reached at 928-778-2699, or stop by for a visit at 9551 E. Lorna Ln in Prescott Valley. If you are new to the area and want to find PCR coffee, they can tell you who is selling it close by where you live.
Are you a local business owner who wants to serve our coffee?

Before we can become partners in coffee you must answer 'yes' to these questions-

1. Are you willing to buy and maintain good equipment?

2. Are you willing to WEIGH out the appropriate amount of coffee and grind it prior to brewing?

3. Are you willing to order only what you use each week and dispose of any old unsold coffee?

4. Are you willing to ensure your employees will always be trained to do their coffee duties correctly?
If I sell coffee to you through my distributor then YOU are the final factor in how my coffee is prepared and therefore you are a big part of my public image. We are a team. It's not difficult to do all this right, it's simply attention to detail. What makes 'good coffee' is strictly opinion, and opinions vary throughout the industry. What we ALL agree on is – you can't cut corners preparing coffee, doing so ensures a beverage that falls far short of the potentially 'best cup' you paid for!
Did you answer yes and understand the last paragraph? Contact me through this site or through our Facebook page.
Thank you for looking us up.
Contact Prescott Coffee Roasters

Richard Gregory
Prescott Coffee Roasters
9551 E. Lorna Ln. Suite A
Prescott Valley, AZ 86314

Phone: 928-717-0190
---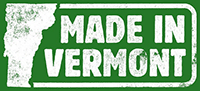 Prescott Coffee Roasters' accurate dispensing system
powered by Logical Machines
This message is only visible to admins.
Problem displaying Facebook posts. Backup cache in use.
Click to show error
Error: The user must be an administrator, editor, or moderator of the page in order to impersonate it. If the page business requires Two Factor Authentication, the user also needs to enable Two Factor Authentication. Type: OAuthException